How kinases control membrane trafficking
We investigate how membranes of the secretory pathway are regulated by signal transduction pathways. Here, we are particularly interested in the role of the protein kinase D family. Specifically, we address how external cues control PKD activity and how the kinase engages its interactors and substrates to coordinate the secretory pathway.
Ultimately, we aim at determining the relevance of PKD in cell growth, polarity, migration and invasion, and stem cell maintenance to understand the impact of dys-regulation of PKD signaling and secretion in human diseases such as cancer and neurodegeneration.


microRNAs in cell invasion
Another research area in the lab is the investigation of the role of microRNAs in invasive cell migration. In an image-based screen we have identified miRNAs crucial for invasive migration of human macrophages. We are now particularly interested how these miRNAs regulate the pro-invasive crosstalk of macrophages and breast cancer cells.


Technology platform
We employ an interdisciplinary approach combining 2D and 3D cell culture including primary cells from mice and humans, biochemistry, advanced microscopic techniques e.g. TIRF, FRET, and FRAP, image-based high-throughput screening, and in vivo mouse models.


Funded H2020 (MSCA 2019) project: SECRET - A MARIE SKŁODOWSKA-CURIE ACTIONS (MSCA) Innovative Training Network (ITN)
We will be exploring the SECRETory pathway regulation and its contribution to cancer by providing a highly qualified platform for European research training of bright young scientists, with the aim of defining secretory pathway-linked candidate biomarker genes suitable for cancer diagnosis and prognosis.
For details, check out the SECRET-ITN website: https://secret-itn.eu/
News
Our joint research paper with Monilola Olayioye' s group has just been accepted for publication in the International Journal of Cancer. In this paper, we identify the serine-threonine kinase PKD3 to be activated downstream of GEF-H1 in triple-negative breast cancer stem cells and to be crucial for stem cell maintenance. Congratulations to Sebastian on the occasion of his first first-author paper!
https://onlinelibrary.wiley.com/doi/10.1002/ijc.32798
We contribute with a review on "Spatiotemporal control of intracellular membrane trafficking by Rho GTPases" to the Special Issue "Membrane Traffic in Health and Disease" in Cells.
https://www.mdpi.com/2073-4409/8/12/1478
Congratulations to Attila and Elena who won the "Best presentation" and "Best poster" prize, respectively, at the 13th IZI Workshop on Molecular Mechanisms and Therapeutic Approaches in Cancer!

We would like to welcome Madalena Nunes Monteiro and Catarina de Almeida Marques, our two ESRs from VU University Medical Center Amsterdam, to their secondment in Stuttgart!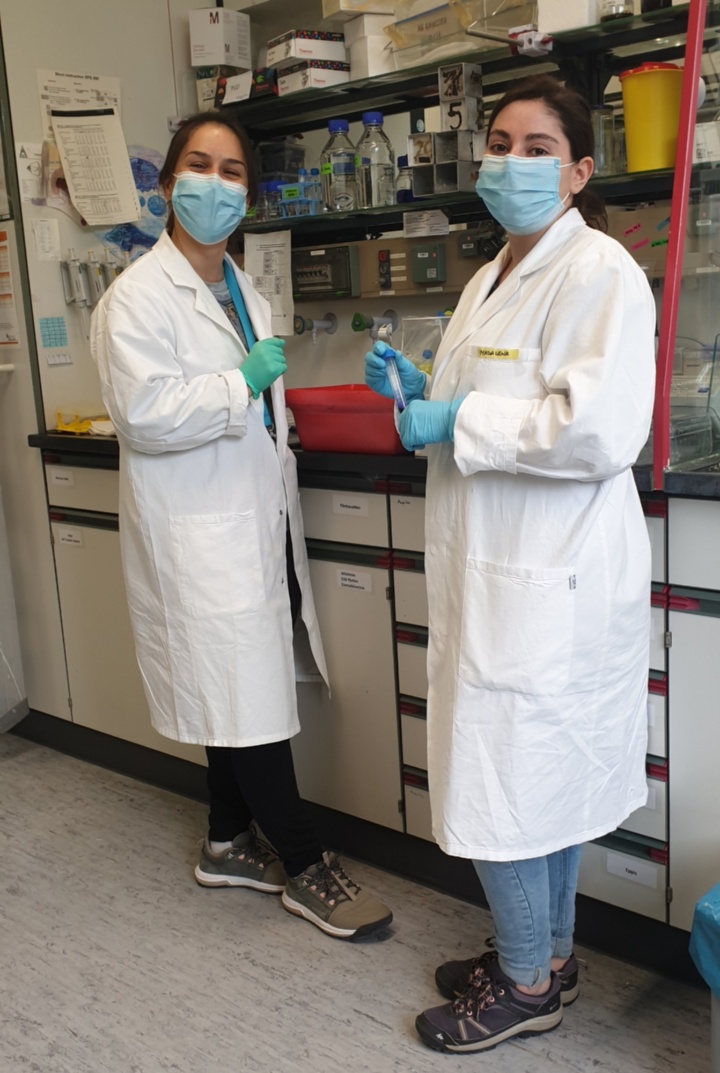 Recent publications
Olayioye MA, Noll B, Hausser A. Spatiotemporal Control of Intracellular Membrane Trafficking by Rho GTPases. Cells. 2019 Nov 21;8(12). pii: E1478. doi: 10.3390/cells8121478. Review. PMID: 31766364


Lieb WS, Lungu C, Tamas R, Berreth H, Rathert P, Storz P, Olayioye MA, Hausser A. The GEF-H1/PKD3 signaling pathway promotes the maintenance of triple-negative breast cancer stem cells. 2019. Int J Cancer. doi: 10.1002/ijc.32798. PMID: 31745977



A Rho signaling network links microtubules to PKD controlled carrier transport to focal adhesions. Eisler SA, Curado F, Link G, Schulz S, Noack M, Steinke M, Olayioye MA, Hausser A. Elife. 2018 Jul 20;7. pii: e35907. doi: 10.7554/eLife.35907. PMID: 30028295

ATF6β-based fine-tuning of the unfolded protein response enhances therapeutic antibody productivity of Chinese hamster ovary cells. Pieper LA, Strotbek M, Wenger T, Olayioye MA, Hausser A. Biotechnol Bioeng. 2017 Jun;114(6):1310-1318. doi: 10.1002/bit.26263. PMID: 28165157


Secretory pathway optimization of CHO producer cells by co-engineering of the mitosRNA-1978 target genes CerS2 and Tbc1D20.Pieper LA, Strotbek M, Wenger T, Gamer M, Olayioye MA, Hausser A. Metab Eng. 2017 Mar;40:69-79. doi: 10.1016/j.ymben.2017.01.003. Epub 2017 Jan 11. PMID: 28088541
Click here for a full publication list.


Our lab on ResearchGate
Lab members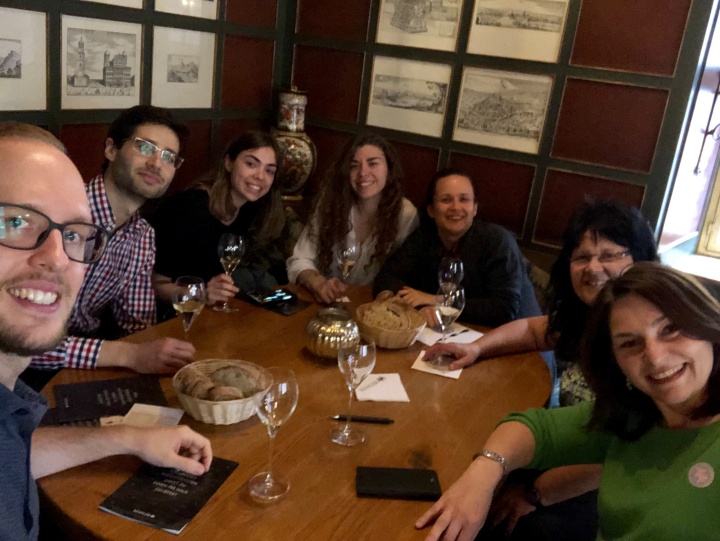 Open positions
Applications of students and scientists interested in signal transduction and membrane trafficking, and joining our team are always welcome! Please send your CV and a short summary of your research interests to Angelika Haußer.


Funding